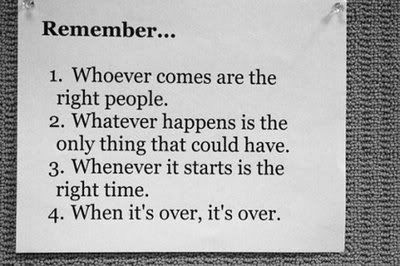 Months ago, I saw this picture on the web somewhere. Saving the pic, I never intended to republish it. If this belongs to you, contact me and I will remove it.
1. Whoever comes are the

right

people.

2. Whatever happens is the only thing that

could

have.

3. Whenever it starts is the

right

time.

4. When it's over, it's over.