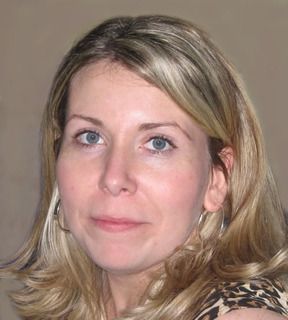 Let me introduce myself, technically, my name is Melissa, however, I sign my blog posts as "
Miel Abeille
." Sometimes that confuses people, but at least they are forewarned that I am naturally confusing.
The story behind
Miel Abeille
is simple -- I needed an email address, Gmail wouldn't give me a simple address with the name "Melissa," so I fudged things. Melissa is Greek for honeybee. I improvised.
Having studied a little French, and being smitten with the language, I translated "honeybee" into French and
Miel Abeille
was born! Legally, my name is Melissa McKee. You can call me Melissa.
Life long bibliophile and artist are two words to describe myself. I'm fairly certain I was born with a book in my hands! Reading fuels my hunger for life-long learning, and writing is an outlet for creative expression.
As an artist, I like to consider myself as a woman who sculpts with sentences and paints with words. Being creative, with my mind and body, comes as natural to me as breathing. Music, poetry, and nature are great sources of inspiration for me. When I'm not reading or writing, I like to express my creativity through culinary and visual arts.
In addition to Reminder List, I am the author of
Bons Vivants
.
What is a bon vivant? Technically speaking, "bon vivant" is the French term for a person who lives well, especially in regard to food and drink. Using poetic license, I expanded the meaning to a include nourishing the body, mind and soul. Here at Bons Vivants, topics discussed include personal growth, as well as products and services that enhance quality of life.
Would you like me to guest post on your blog?
Do you have a request for a product to be reviewed?
Anything else on your mind? Leave a comment or email me!
Please send emails to reminderlisreviews@gmail.com.
I am looking forward to hearing from you!