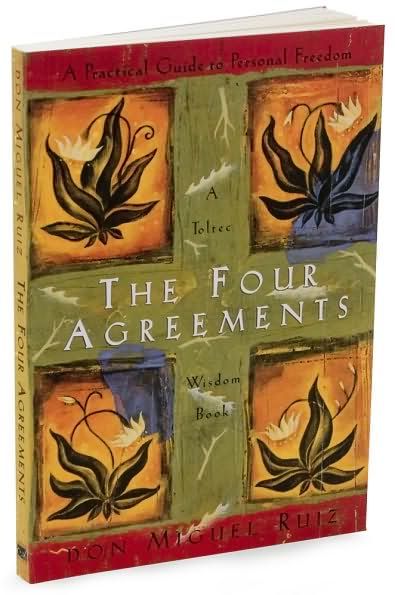 In 1997,
Don Miguel Ruiz
first published his 138 page book of Toltec wisdom,
The Four Agreements
. Thirteen years later, his book continues to be a guide for those with the desire to live "a way of life, distinguished by the ready accessibility of happiness and love." In four simple guidelines, Ruiz enables the reader to break free from habits which limit one's ability to experience happiness, love and freedom.
The four agreements include:
1. Be impeccable with your word
2. Don't take anything personally
3. Don't make assumptions
4. Always do your best
Ruiz introduces the importance of these four simple agreements which, when put into action, can change a person's life experience. Each agreement is defined and illustrated with examples of how easily one can implement the agreement. Conversely, living without the simplicity of Toltec wisdom can lead to a life of frustration, anger and resentment.
One of the most poignant statements Ruiz makes is in the chapter titled, "The Toltec Path to Freedom." He states, "As children we are not afraid of the future of ashamed of the past."
The Four Agreements
coaches the reader into recapturing the joy of living once thought to be reserved for childhood.
The Four Agreements
Don Miguel Ruiz
ISBN: 1-878424-31-9
Rating:
Unforgettable
*Don Miguel Ruiz's anticipated sequel,

The Fifth Agreement

, is
available now
!